I think I am officially addicted to racing. I love it. It's funny because I never ever thought I would enjoy running and actually pay to do it. But the crowd, the locations, and the causes they benefit...so awesome!
On Sunday Sara and I completed our second race. We started in San Diego, ran across the Coronado Bridge, and then down to a park on Coronado. It was beautiful and breezy and fun. The incline on the bridge, not so fun. But we pushed through and made it in under 40 minutes (4 mile race)!!
Our journey...

the crowd....10k people came out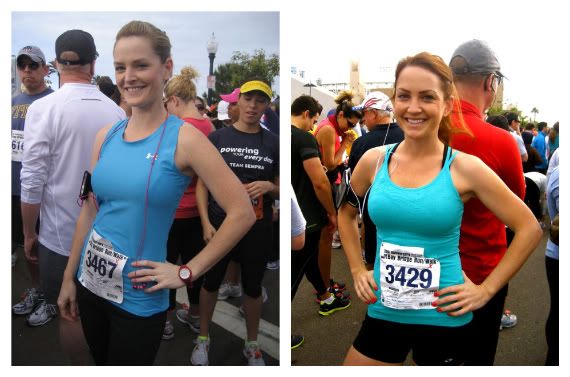 Next up: the Roc Race this Saturday. It's an insane 5k obstacle course with mud. Soooo excited for that!! And then I may try and improve my time for a 5k race on 4th of July.
Goal: 25mins. Time to start practicing!