When I got back to work after Thanksgiving, they had our office all decorated for Christmas. And instead of putting up a traditional tree this year, they had the really awesome idea of doing a bear tree. They purchased a bunch of teddy bears from St Jude's Children's hospital and made this: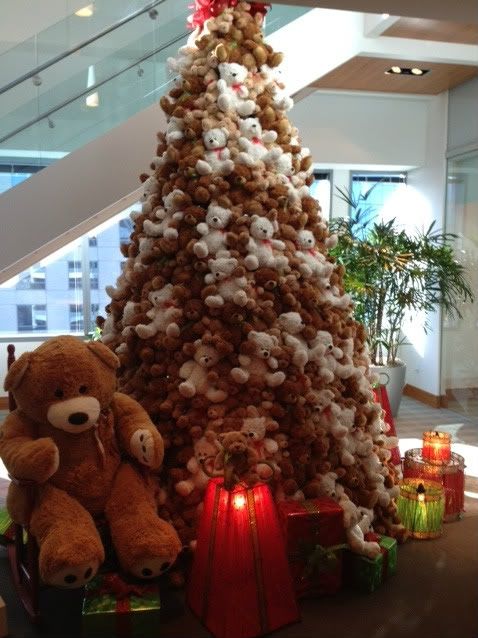 After Christmas all the teddy bears will be donated to local charities in the area. They are going to make a lot of kids very happy on Christmas this year. I love the idea and I love teddy bears. Makes me happy every time I see the tree, so I thought it would be nice to share it will all of you.
And as a fun little scavenger hunt for the staff they hid a "partridge" in the bear tree......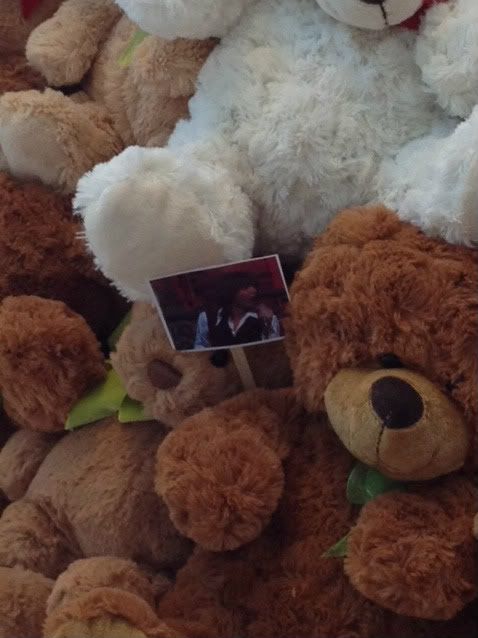 Hilarious. Super creative. I love it.
I hope all of you have a Beary Merry Christmas too.